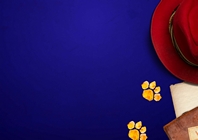 You can help end homelessness for a local family with a donation to the be homeful project. Your support will allow a family to remain where their children can thrive: at home. Your donation makes you a world of distance to a child. A gift of $1,000+ is the average amount required to prevent a family from becoming homelessness in the first place. Every dollar matters!
Some examples of what your gift can do.
Spread a little holiday cheer!
Spread a little bit of winter cheer! Donate a plush bear, book, or blankie to a homeless child and help end family homelessness in Connecticut! Thanks to underwriting by the Connecticut Realtors® Foundation and Citizens Bank, every gift you give also provides emergency assistance that helps a family remain home rather than enter shelter.
Since 2015, the be homeful project has prevented more than 500 children in families from ever having to experience the hardship of homelessness in the first place by providing much-needed emergency funds that frontline workers can access to help families in your community remain housed. In short, your gift will provide critical emergency assistance to help families on the verge of homelessness stay where they most want: at home.